Office 2007 runs slow after installation
If you installed Microsoft office 2007, and now the computer is running slow every time you open any application word, excel, outlook, etc. then let me write up some tweaks you can do on the computer to speed it up. I have noticed this behavior on Microsoft office 2007, and I believe it is because of updates running in the background.
The first thing you need to do is check for updates for your new office suite. Microsoft centralized the update repository on the new office release, so you just need to click on the Update icon on windows XP. for Windows Vista, or Windows 7, go to control panel and check for updates on the update center option.
After checking for updates, and office still runs slow, check for incompatible add-ins your office 2007 has inherited from the previous office suite. that is if you upgraded from a previous office suite.
in the case of word 2007, click on the Microsoft Logo on the top left corner, and the click on Word Option: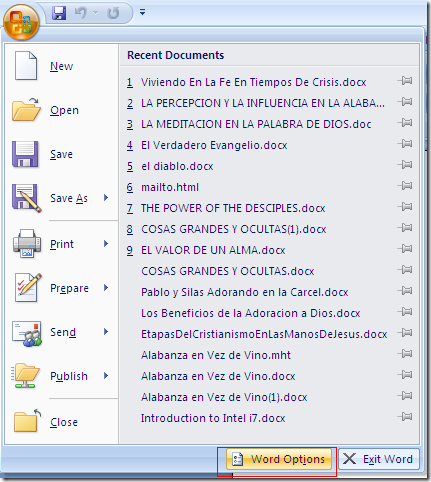 The word options window will come up.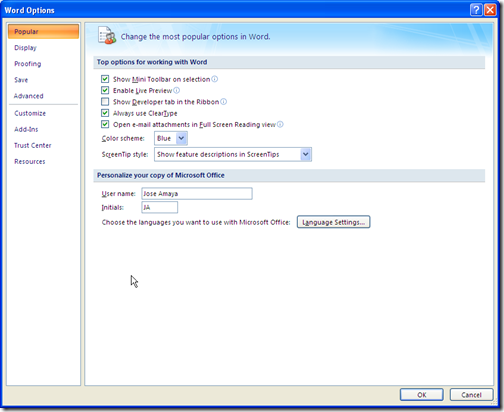 then click on the Add-ins options.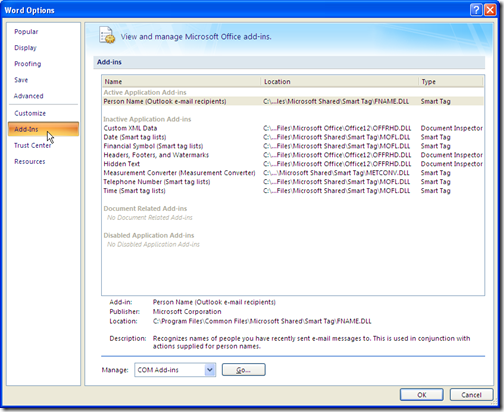 Remove all active application add-ins you might have on there. one of the popular add-ins is Adobe Writer. if you are using Adobe Writer then make sure the adobe writer version you have is compatible with Microsoft Office 2007.
Was this helpful?
0 people found this helpful
More Office 2007 Tutorials