Outlook Automatic synchronization
If you use Outlook for emailing then probably you have noticed that outlook periodically synchronize with the exchange server, and while synchronizing outlook becomes slow. also many times you need to click on the Send/Receive button to get new emails. outlook gives you the option to set the time when to synchronize with the server so you don't have to do it manually.
to do that, on your outlook go to Tools and go to Send/Receive then Send/Receive Settings and choose Define Send/Receive Groups…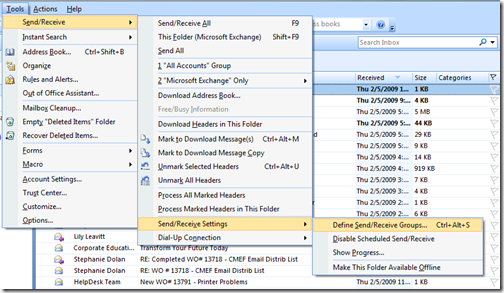 on the next screen, make sure that under Setting for group "All Accounts" Include this group in send/receive (F9) and Schedule an automatic send/receive every ____ Minutes are checked. set the minutes interval you want Outlook to synchronize with exchange server.  the default time is 30 minutes.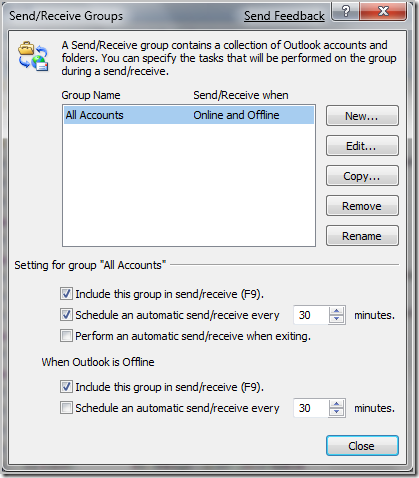 you can also check the option to perform an automatic send/receive when exiting.
from this window you can also set how Outlook behaves while offline. the default time outlook check for exchange connection is 30 minutes also.
there are many settings you can play with on this window, choose what is best for you.
Was this helpful?
0 people found this helpful
More Office 2007 Tutorials