How to add a RSS feed in Outlook 2007
Adding a RSS feed in Outlook is very easy. just follow these few steps:
from Outlook go to Tools and then click on Account Settings: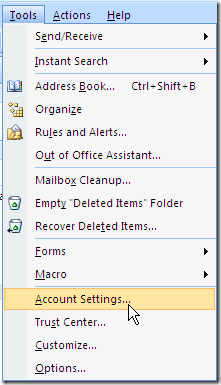 The account settings option will come up. click on the RSS Feed tab: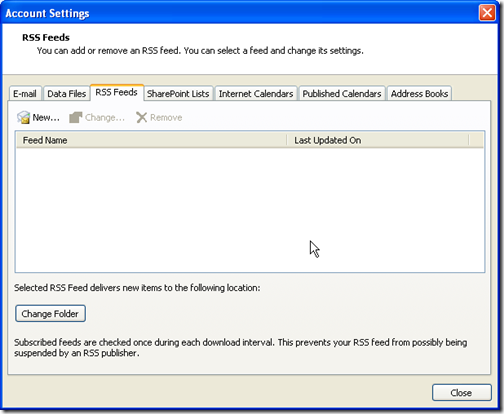 Click on the New button. add the URL of the feed you want to add.

click on the Add button.
that should add the feed to your Outlook panel.
Was this helpful?
0 people found this helpful
More Office 2007 Tutorials