Make Outlook 2007 Prompt You For Username And Password
If for some reason you want Outlook to prompt you to enter the username and password to sync with your mail server when it opens, then do following:
Go to Control Panel and click on the Mail applet. The mail setup wizard will come up: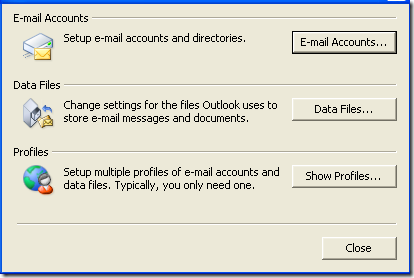 Click on the E-mail Accounts button.
the Account Settings window will come up next.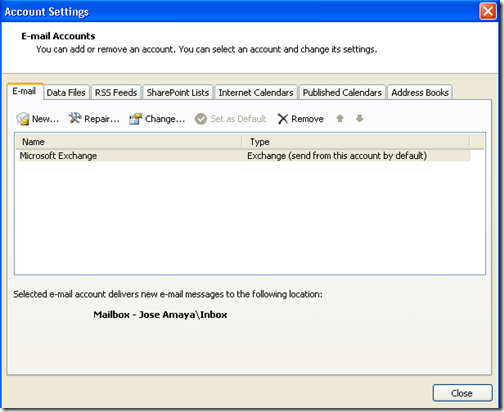 Click on the Change Button.
the Change E-mail Account window will show up: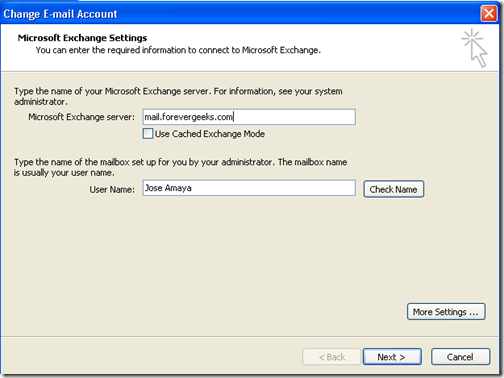 Click on the More Settings.
The Microsoft Exchange window will come up: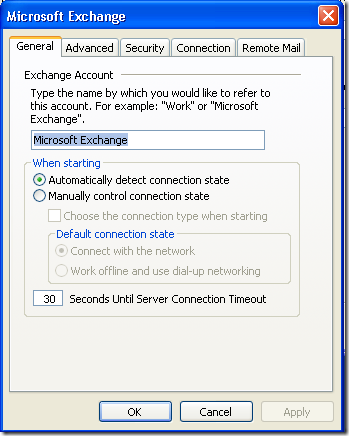 click on the Security Tab.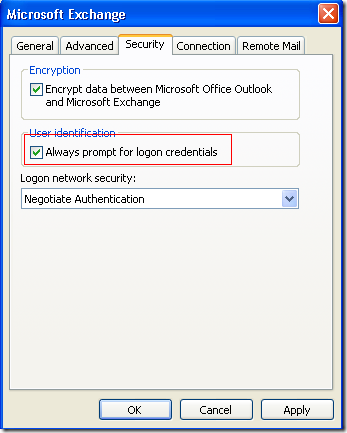 Make sure the "Always prompt for logon credentials" option is checked under the security tab, and click on the Apply button. then click on OK on all the open windows.
restart Outlook to see if you get the prompt.
Was this helpful?
1 person found this helpful
More Office 2007 Tutorials