Lenovo T460s laptop review and a comparison of the T series laptops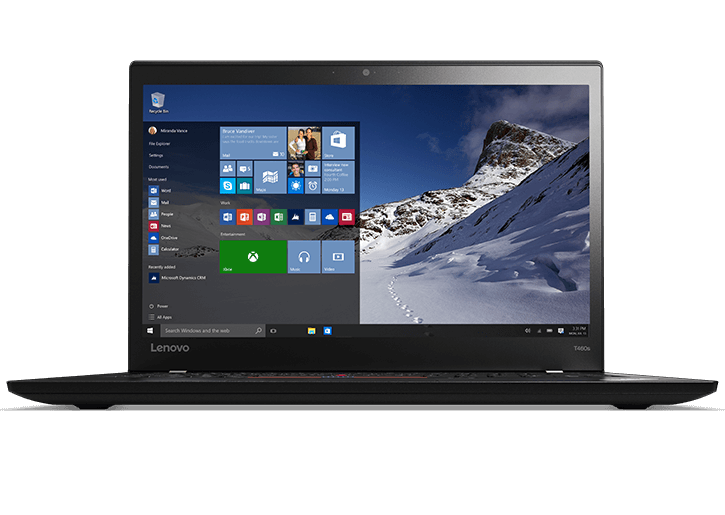 I only write tutorials for this site, but I'll make an exception today, and sneak in a review for this laptop. I've been wanting to write this review for awhile, but I didn't feel it was appropriate for the site, but what the hell, I'll just do it.
As the "go to" IT guy at work I'm the one that orders and configures new equipment for new employees or existent employees needing an upgrade. The other day I got an email from a former colleague asking me for a recommendation of what laptop to buy. Here is her email ( modified to hide identities)
Hey! Long time no see! How are things at XXX these days? I miss all of you!!

I was thinking about you because I'm trying to get a new computer here at work (I have a Mac right now but am thinking of switching to PC), and my boss asked me to research the best work laptops out there. What model are you guys using these days at XXX? I loved the computer you guys gave me there – it was a Lenovo I think. Super fast! Are you still using those? Would love any advice you have on which brands and specs to look for! I need a lot of storage and a good processor for Adobe programs.
The Lenovo laptop she was referring to in this e-mail is the T460s model. We've been using Lenovo laptops from the T family series since around 2008 when the T400 model came out. All the Lenovo T models are really good machines, but there are two models that have been my favorite so far, the T420 and the T460s. I actually have a T400, T410i, T420, T430, T440s, and T450s around, some with Linux installed on it,  and two T460s laptops, one for work and the other for home where I'm writing this review right now. I also own a Lenovo W520, and a few other Dell laptops I got for testing, and a MacBook air I rarely use.
Look and feel
It seems to me that vendors never get a product right the first time, I don't know if its intentional or is the process that it takes to develop a product, but the T440 and T450 series models felt kind of clunky to me. The touchpad felt horrible, and the keyboard felt way out of place, but in this T460s model, everything just feel right.
here is a picture of the keyboard and touchpad on my T460s laptop: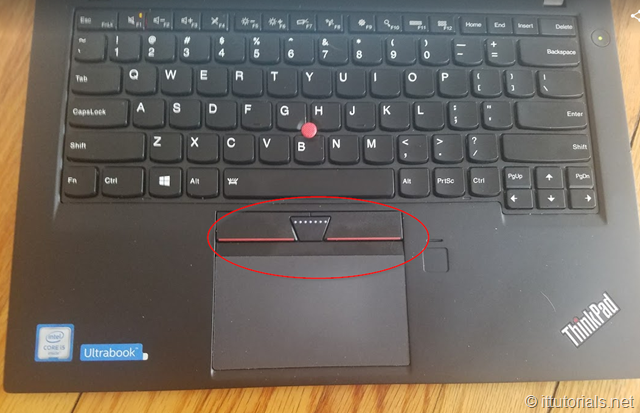 One thing that is different in the T460s model than the T440s and T450s models is that Lenovo brought back the right and left clicking buttons, which never made sense to me why they removed them in the first place. It was what made Lenovo laptops Lenovo.. I'm glad they put them back in. Here is how the touchpad in the T450s models look like: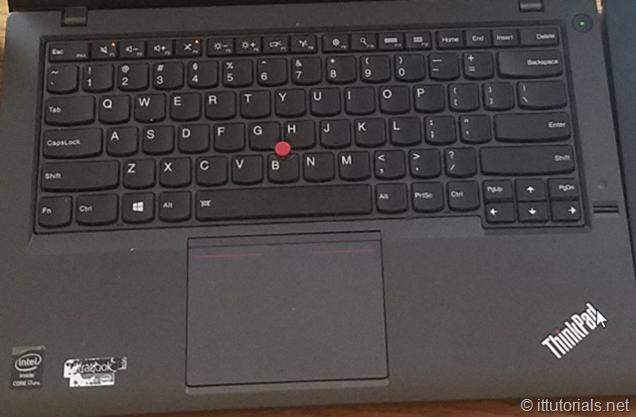 it looks horrible.
Lenovo laptops are not known for their prettiness obviously, they are known for being workhorses, that's why IT guys love them ( just because we are workhorses too ) but the Lenovo T460s is not that bad looking actually. Is definitely not something guys will line up in a bar to buy her drinks like they do with the MacBook air "senorita" but its decent looking – you know, someone you can have kids with. Is not fat, has enough inputs, and a pretty good fan! what else can you ask? Here is a picture I took of her from the side: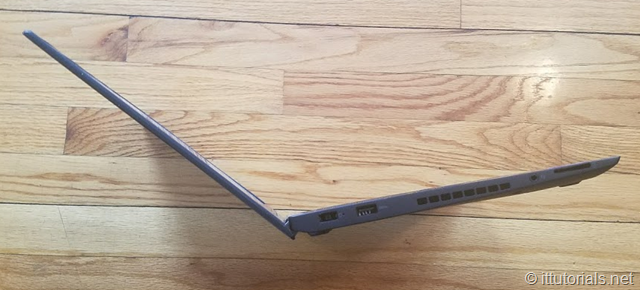 One thing Lenovo sacrificed by making this baby thin is that there is no VGA input anymore, I don't think they have added VGA inputs to the T laptops since the T430 series, but I know I know, I have to let go of that old ugly video input, but I don't buy monitors every day, and still would like to hook this baby up to a VGA monitor without using a converter but that's just me.  it does have an HDMI and a mini display port which is nice.
The screen size is almost the same size as the T450s at 14" but it looks different, I think the bezel in the T460s laptop make it look better or it feels more solid when you look at it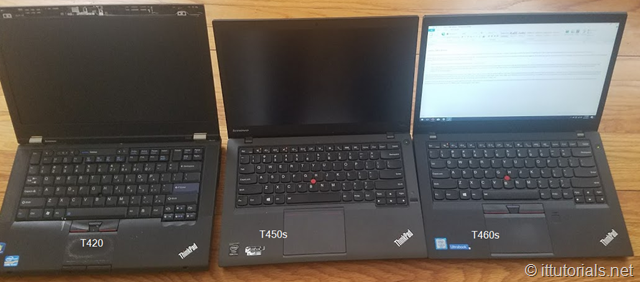 As you can see from the picture above, the T450s is almost the same size and look almost the same as the T460s at first glance, but there are some subtle refinements that makes the T460s laptop much better. The badass on the left is my beloved T420, I know is missing  the screen top bezel, and it looks like it just got ran over by a train. But hey, aren't those toothless ladies that make you fall in love sometimes?
Performance
the laptop I use at home is the low end model, and has the following specs:
i5-6200U  CPU 2.30GHz – 2.40GHz speed
8 GB of RAM
192GB SSD Drive
Intel HD Graphics 520 ( 1920 x 1080 resolution )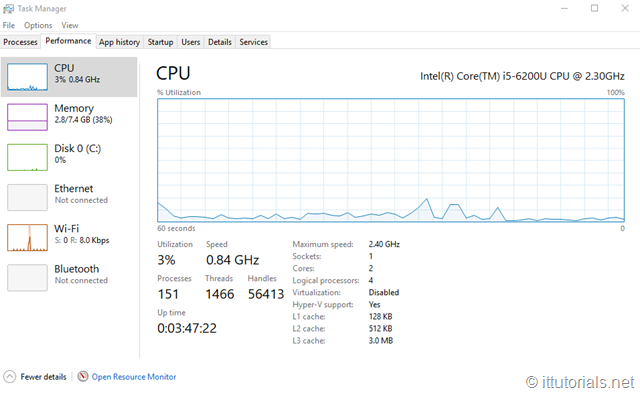 I have Intel Virtualization (VT ) enabled in this laptop as I'm using Hyper-V with a couple of VMs on it. The laptop comes with Windows 10 pro, and it feels very smooth even with a couple of VMs running in the background. I just upgraded it to the Windows 10 creator update and  it feels even smoother. I don't know what is different in the hardware of this laptop than the T450s, but  the T450s never felt this smooth even with the i7 processor.
Like I said this is the low end or intermediate T460s model so I don't expect it to be super crazy fast, but I like the way it performs. I always have a text editor ( sublime text ) open, Chrome with a bunch of tabs, and sometimes I have Hyper-V with a couple of VMs running in the background and I don't experience any lag.
My laptop at work is also a T460s but that is the high end model with the i7 processor, 16 GB of RAM and a 500GB SSD drive. I crank it with a lot of things I do every day, and it handles everything very smoothly. Things I always have open in my work computer are Outlook, Filezilla, Sublime Text, Chrome with a bunch of tabs, the Hyper-V management console, Exchange Management console, the Windows cluster management console, the AD computers and user snap-in, and the tools I happen to be using at the moment like GIMP, Adobe Reader or a bazillion other things I do every day.
I got the T450s laptop for work with the i7 processor, but I only used it for about 6 months because I couldn't put up with the lag, I hate slow computers, many times I felt I wanted to throw that thing out of the Window. I rebuilt it a couple of times thinking it might have been software ( drivers ) issues, but nay.
Conclusion
Well, I might be a little bit late to the party with this T460s review as this laptop has been in the market for more than a year now, I think the T470 models are already out, but I felt compelled to write a review for this laptop because I like it a lot, and I plan to keep it for awhile longer. Like I said at the beginning, it seems like vendors need to do few releases of a product before they get it right. it could be that they want to sell more devices or it could be that they need feedback from users to improve it, but I feel this T460s laptop is the climax of a product development process from Lenovo.
Note: If you reinstall Windows 10 in this laptop, install the official drivers from Lenovo website even though Windows 10 seems to find all the drivers during the installation. I had a couple of people complaining about the computer freezing when I upgraded their computers from Windows 7 to windows 10 and I didn't install the official drivers. Normally I just install the Lenovo Update Utility and install all the drivers it finds. I haven't had any other complain about the laptop after I started doing that.
If you own a T460s laptop or are planning to buy one, let me know your thoughts in the comments below. Cheers, Nelson.
Was this helpful?
6 people found this helpful
More Windows 10 Tutorials