Installing the ownCloud Client in Windows 10
To install the ownCloud client in a Windows 10 computer go to this URL  and click on the Download button. The latest ownCloud client version at the time of this writing is 2.4.0 Click on the setup.exe file after the downloading is complete, and the ownCloud client installation wizard should come up: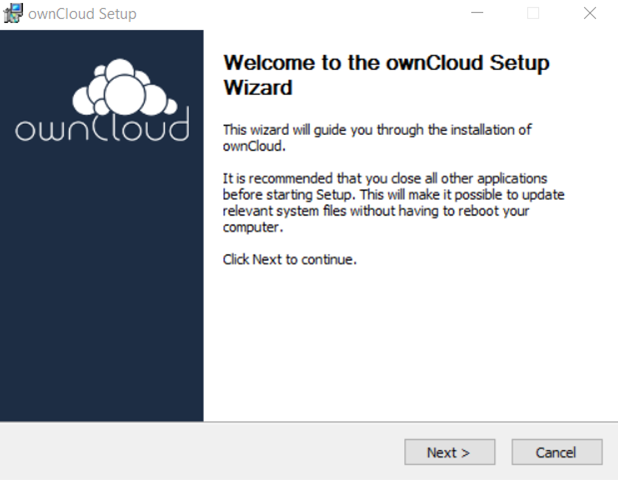 Click on Next.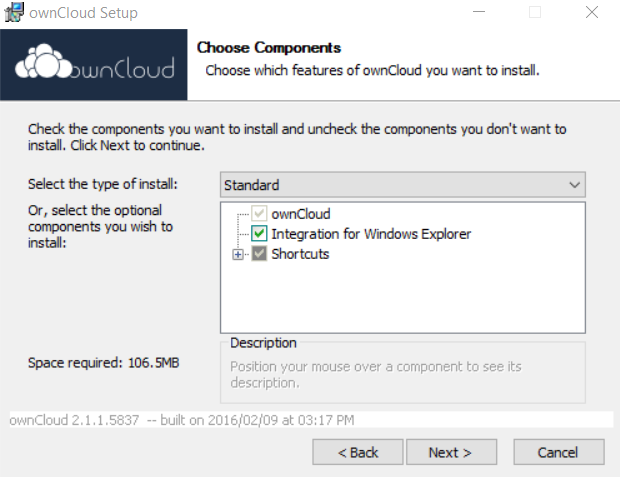 Make sure the Integration for Windows Explorer option is checked, and click on Next again.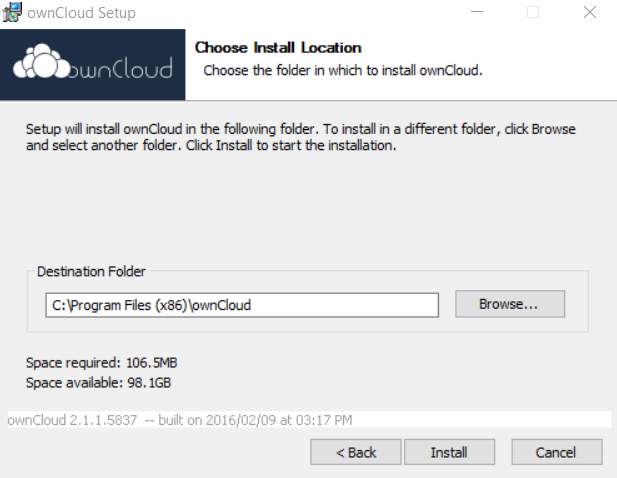 Chose the Destination folder normally the default is OK. Click on Install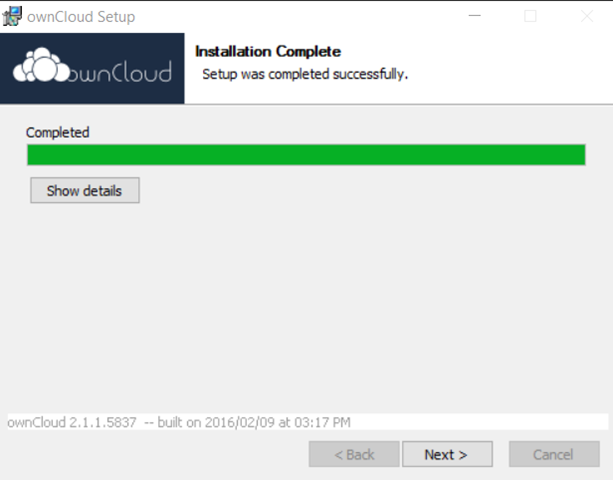 After the installation is complete click on Next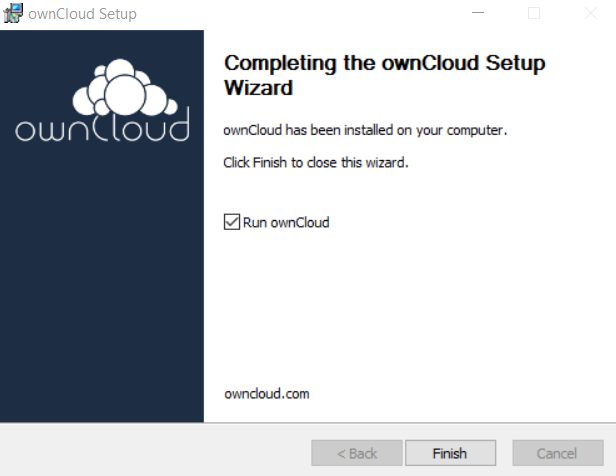 Make sure the option Run ownCloud is checked and click on Finish.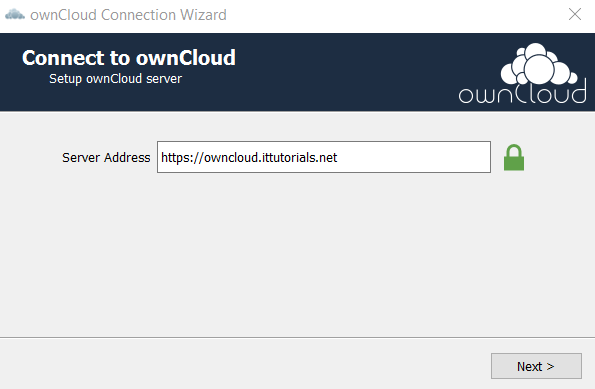 Enter your ownCloud server URL, and then Click Next.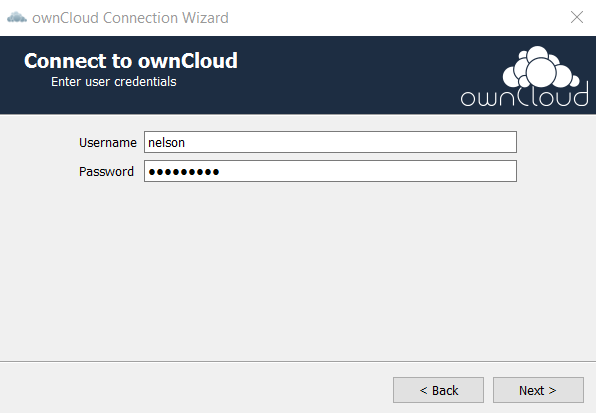 Enter the username and password and click on Next again.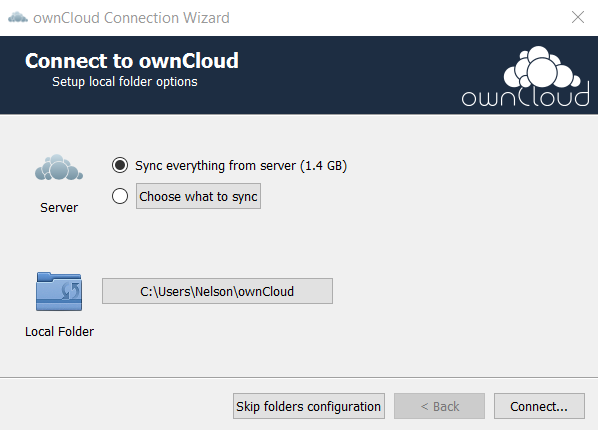 Choose Sync everything from the server if you want to sync all the data in your account or Choose what to sync if you want to select what you want to sync. click on Connect after you've made your choice.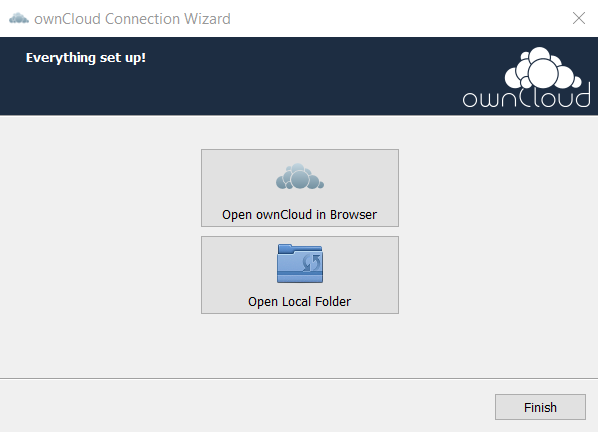 Click on Finish and the ownCloud client should be installed in your computer now.
Was this helpful?
14 people found this helpful
More ownCloud Tutorials