Duplicate File Finders – Freeware and Open Source
Probably you have a bunch of duplicate files on your computer and want to get rid of them, but the manual process of comparing and sorting out what's duplicate or not throw you off a bit, then you might be glad to know that there are many freeware and open source duplicate file finders that do this process for you. duplicate files don't only take unnecessary hard disk space on your computer, but also hinders your productivity. when having duplicate files sometimes is really hard to know what is updated or outdated, so people go through each file and see which one has the latest modifications.. this is not only painful, but also time consuming. so without any further lecture, here are 8 freeware and open source file duplicate finders that will help you find and remove duplicate files from your computer.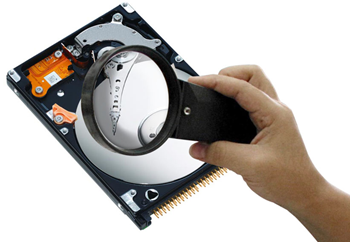 AllDup is a freeware tool for searching and removing file duplicates on your Windows computer. The fast search algorithm find duplicates of any file type, e.g., text, pictures, music or movies ( recommended )
Duplicate Files Finder Duplicate Files Finder is an application which searches for duplicate files (files which have the same content, but not necessarily the same name) and lets the user remove duplicate files, either by deleting them or by creating links. The search is very fast compared to other similar programs which use hashing algorithms.
Duplicate Cleaner Find and delete duplicate files, mp3s, photos, old documents and much more. This fully featured program will work at home or in a networked environment. Best of all Duplicate Cleaner is freeware, meaning you get the full program and it doesn't cost a thing.
Clonespy CloneSpy can help you free up hard drive space by detecting and removing duplicate files. Duplicate files have exactly the same contents regardless of their name, date, time and location. Also, CloneSpy is able to find files that are not exactly identical, but have the same file name. Perhaps you have different versions of a file and you want to find all of them and remove the older versions. CloneSpy can also find zero length files. These are files that have no content.
Doublekiller DoubleKiller is a fast and easy to use application for finding and removing duplicate files.
Winmerge WinMerge is an Open Source differencing and merging tool for Windows. WinMerge can compare both folders and files, presenting differences in a visual text format that is easy to understand and handle.
Fast duplicate file finder Fast Duplicate File Finder FREEWARE will help you find fast all duplicate files in a folder and its sub folders. The application will compare the content of your files so it will find duplicates even if they are using different file names. The Professional version can even find similar files regardless of their file types. It will analyze the content of the files in order to find similar files and not just file attributes like name and size as the standard duplicate file finders do
Please if you know any other freeware or open source file duplicate finder tool, post the link in a comment, and I will add it to the list, if its worthwhile.
Was this helpful?
6 people found this helpful
More Computer Repair Tutorials