Outlook keeps asking for password
Lately a few users have been complaining about Outlook not updating and refreshing their new mail and Outlook constantly asking for a password.
These are people within our network so Outlook should connect to our mail server without prompting for a username and password as long as their computers are joined to the domain and they are using the right username and password.
My theory about these people having this issue is that perhaps they brought their computers home and when they opened Outlook it connected through RPC over HTTP and they got the prompt to enter their username and password, and they checked the "Remember my Credentials" option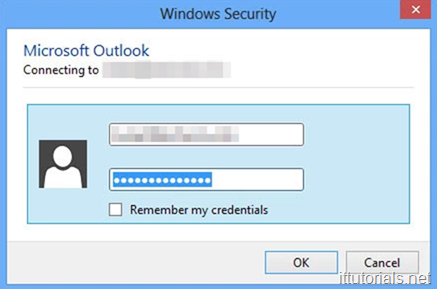 We have a company policy enforcing people to change their passwords every 180 days, so when they change their account password is when they start having this Outlook issue.
The reason why this happens is because when they get prompted to enter their username and password while using Outlook from home, and click the "Remember my credentials" option the account information gets save in the Credential Manager Vault and it doesn't get updated when they are forced to change the password, but Outlook still tries to authenticate using the credentials saved in the vault.
These users are using Outlook 2013 with Windows 10. I don't know if the issue also occurs in Outlook 2016 or so.
Solution
If you are using Outlook 2013 or 2016, make sure your office suite is up to date. I think this is a bug that needs get fixed by Microsoft. If your Office suite is updated, then remove the old account credentials from the credential manager vault. Close Outlook, and then do a search for Credential Manager on the search menu, open it and then select Windows Credentials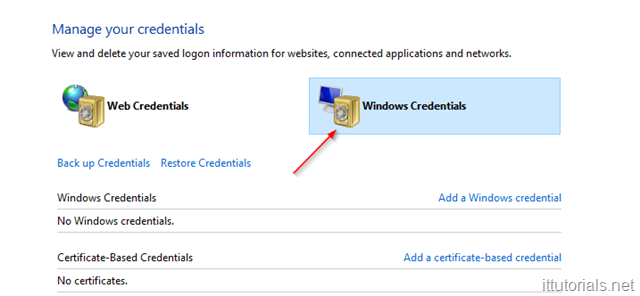 Search for the Outlook saved credentials under "Generic Credentials" and then click on Remove.
Open Outlook again, and now it should connect to the mail server without asking to enter your credentials.
Was this helpful?
1 person found this helpful
More Office 2010 Tutorials