How to get rid of Outlook unread synchronization Logs
Someone submitted a support ticket today complaining about her "unread" folder in Outlook being overtaken by synchronization log error messages: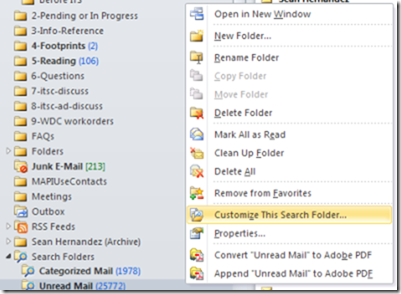 This is what I recommended her to do to fix the problem.
Solution # 1
1. In Outlook, select the Unread Messages folder
2. Click the View tab on the ribbon
3. Click "View Settings"
4. Click Filter, then Advanced
5. Click Field and select Frequently-used fields and select "Subject." Select "Doesn't Contain" for Condition and enter "Synchronization Log:" for Value.
6. Click "Add to List" then "OK."
Solution # 2
Right-click the "Unread Mail" folder, and click on Customize This Search Folder: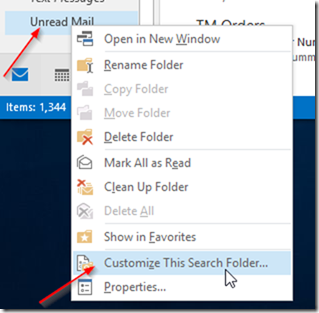 Then click on Browse: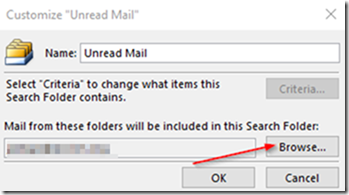 Then uncheck the Search subfolders check mark: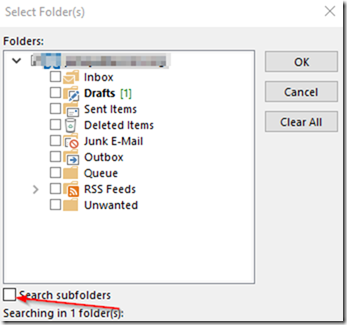 and click Ok.
According to the user, solution # 2 took care of her problem. I don't think that solution fixes the problem, but it just hide the messages which is what people find annoying. I don't know what generates those logs, but it seems like is ActiveSync.
Was this helpful?
13 people found this helpful
More Office 2010 Tutorials