Import Emails From Gmail To Outlook
If you are new to Outlook, and are wondering how to import all your emails from Gmail to Outlook, then hang on, I will show you an easy way to get all your Gmail emails imported over to Outlook. Outlook offers a richer text formatting capabilities, and other advantages than the Gmail web based Interface, so Outlook is definitely better.
First of all, to import your Gmail emails to Outlook make sure your Gmail account has IMAP access enable. to check that, you need to go to your Gmail mail settings by clicking the configuring icon on the top left side of your Google Gmail page:

then under IMAP Access, click on the Enable IMAP check mark  to enable IMAP access on your Gmail account:

click on Save Changes right at the bottom. and close Gmail.
now, I will assume you're using Windows 7 on your computer, if you are using Windows XP, then the steps I'm about to guide you through should be almost the same. if you are using any other OS, please check the documentation on how to get to these settings for that system.
On your Windows 7 computer, go to Control Panel,  once in control panel, click on User Accounts and then Mail: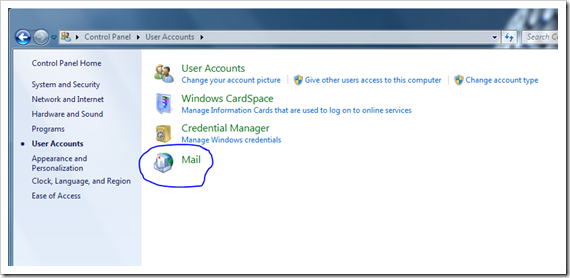 the mail setup wizard will come up. click on Show Profiles: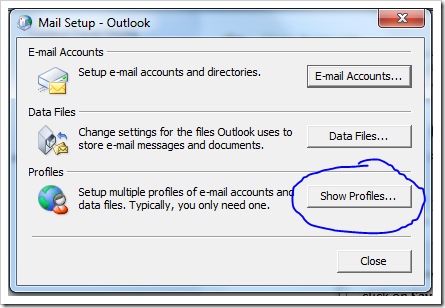 click on Add then choose an account name, and click on OK. the add new account wizard will come up. if you are using Outlook 2007 or Outlook 2010 ( if you're using an older Outlook version, look below ) then let Outlook automatically find the settings for Gmail. so just enter the basic info for your email account.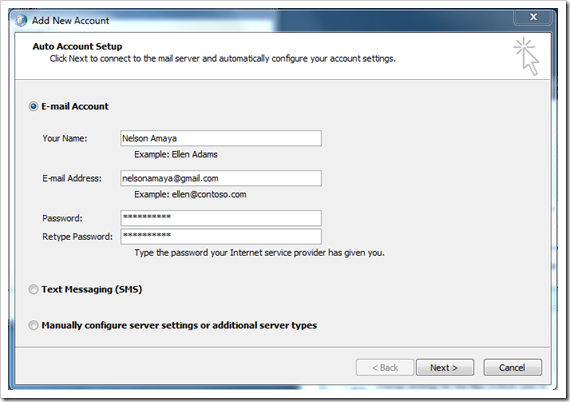 click on Next after entering the info required above. Outlook will establish the connection with the Gmail server, and pull the settings automatically for you. after a minute or so, your account should be setup: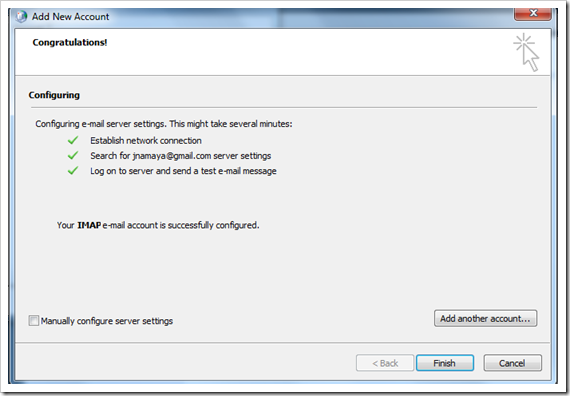 open Outlook and all your Gmail emails should be on your Outlook. you're done.
if you are running an older version of Outlook like 2003 or even 2000, then you will need to add Gmail settings manually.
on the Add New Account window above, click on Manually configure server settings:

enter the info as follow:
your Name: Your Name
Email Address: Your Email Address
Account type: IMAP
Incoming Email: imap.gmail.com
Outgoing Mail Server ( SMTP ): smtp.gmail.com
User Name: your gmail login username
Password:  your gmail password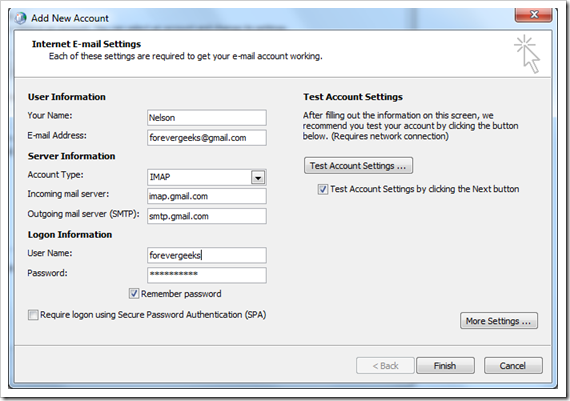 click on finish when you're done entering the information. your account should be now configured.
Was this helpful?
0 people found this helpful
More Office 2010 Tutorials