Home Routers Emulator Website
As a computer technician sometimes you need to guide customers on the phone on how to make certain adjustments on their home wireless routers. for your own convenient, sometimes it helps to have a model of the same router the customer is using so you can tell them exactly what to do. the problem is that it is really unrealistic to have a bunch of routers just for the purpose of guiding your customers, but now thanks to this cool website you can.
Skyangel lists router emulators for most common wireless routers. Linksys, Netgear, D-Link, Belkin, etc.
Emulators look just like the real thing. here is a screenshot of the admin page of the popular Linksys router WRT54G: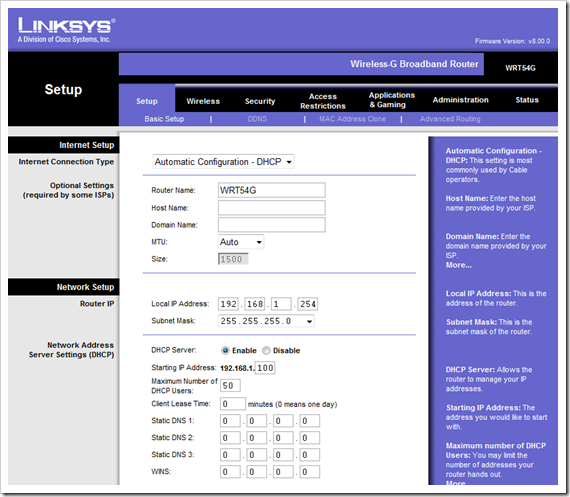 there it is, a very cool site for people like me that troubleshoot home wireless routers a lot.
p.s — please note that this is not a paid review, nor I'm associated with Skyangel website in any way. this shout out for this cool website was my own decision, because I believe the site is very useful, and my readers might find it useful as well. to Skyangel webmaster, thanks for building such a useful website.
cheers,
Nelson
Was this helpful?
1 person found this helpful
More Routers & Switches Tutorials