Windows 11 is the latest version of the Windows operating system, which was released by Microsoft in 2021. This new version of Windows comes with many new features and improvements, making it more user-friendly and efficient. Here's a comprehensive overview of the main features in Windows 11: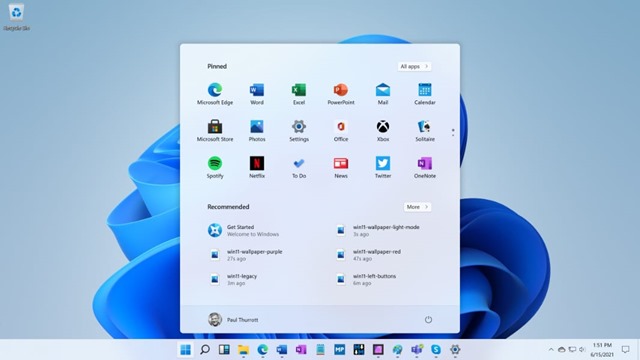 New Start Menu: Windows 11 features a completely redesigned Start Menu, which is centered on the taskbar and offers quick access to recently opened files, pinned apps, and recommended content from the web.

Enhanced User Interface: The overall user interface of Windows 11 has been revamped to provide a more modern and streamlined look. This includes new icons, rounded corners, and new animations that make the interface more visually appealing.

Virtual Desktops: Windows 11 allows users to create and manage multiple virtual desktops, which makes it easier to organize open windows and multitask efficiently.

Snap Layouts and Snap Groups: Windows 11 includes new snap features that allow users to quickly arrange windows on the screen using predefined layouts or groups.

Improved Taskbar: The taskbar in Windows 11 has been redesigned to include new features such as the ability to switch between open windows, access virtual desktops, and use the new Start Menu.

Microsoft Teams Integration: Windows 11 includes built-in integration with Microsoft Teams, allowing users to easily access and collaborate with others directly from the taskbar.

Enhanced Touch Controls: Windows 11 features improved touch controls, making it easier to use on touch-enabled devices.

New Settings App: Windows 11 features a new Settings app that provides an easier and more streamlined way to customize and manage various settings.

Enhanced Performance: Windows 11 has been optimized for better performance, including faster boot times and improved battery life on laptops.

Xbox App: The Xbox app in Windows 11 has been updated to provide better integration with Xbox Game Pass, allowing users to access and play Xbox games directly on their PC.
In conclusion, Windows 11 comes with many new features and improvements that make it a more efficient and user-friendly operating system. The new Start Menu, enhanced user interface, and improved taskbar are just a few of the changes that make Windows 11 a significant upgrade over its predecessor.
Was this helpful?
1 person found this helpful
More Windows 11 Tutorials