Configure Windows 2003 As Radius Server
If you are looking for a way to integrate enterprise wireless authentication on your network using active directory, then you should look into Windows server 2003 Internet Authentication service. with this simple add-on and a group policy you can have all your users on the network authenticating with their active directory user account, which is more secure than a generic single password. so how do you set windows 2003 as radius server? let's look it up.
Within your windows 2003 server, click on Start > Control Panel > Add or Remove Programs: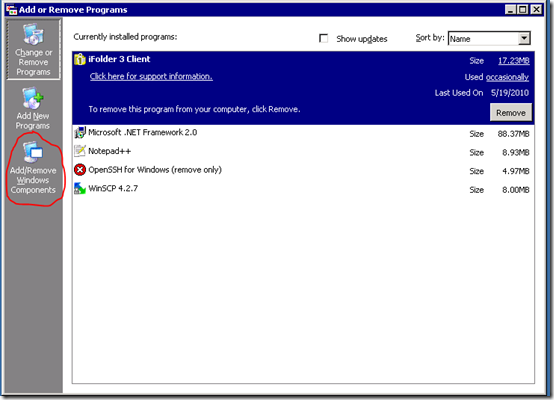 click on Add/Remove Windows Components then Windows Component Wizard will come up: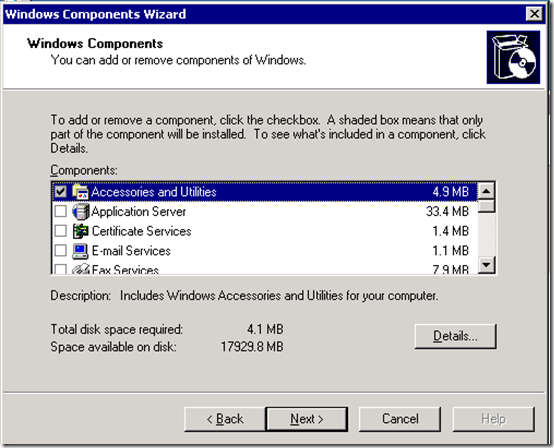 scroll down, and select Networking Services then click on Details: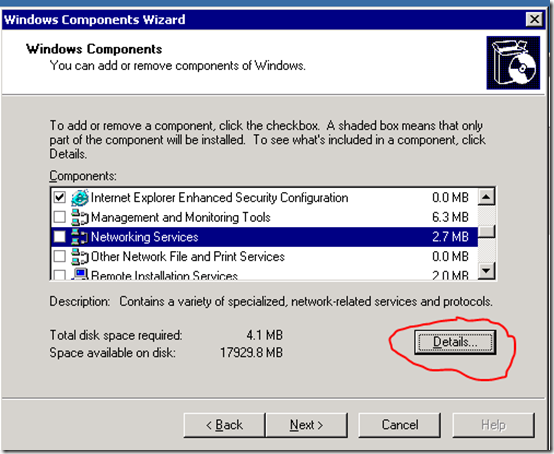 check Internet Authentication Service then click on OK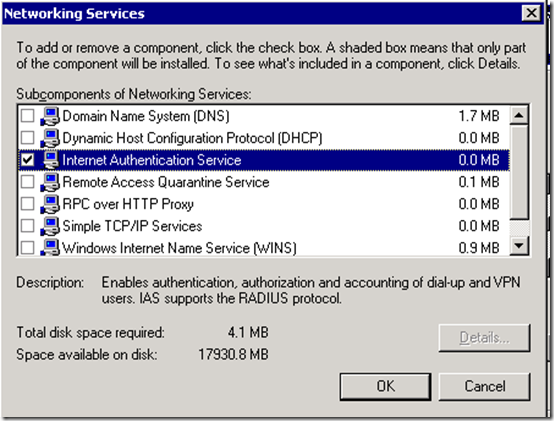 click on Next on the Windows Component Wizard. and that should install the Internet Authentication service on the server.
after the installation, Internet Authentication Service should appear under the Administrative Tools on your server console.
Was this helpful?
2 people found this helpful
More Windows Server 2003 Tutorials