64 Bit Printer Drivers On 32 Bit Server
Most computers are shipped with 64-Bit Windows OS from manufactures now, so it is becoming necessary to add printing support for 64-bit operating systems on network print servers, because the 32-bit drivers won't work on a 64-bit operating system. I assume your print server already have 32-bit drivers for 32-bit systems support, and you want to add 64-bit OS system support for the same printers.
first download the 64-bit drivers for the printer from the vendor website and save them in directory on your print server. then login go to the device and printers applet in control panel on you server. Right-click on the printer you want to add the 64-bit drivers, and select Printer Properties: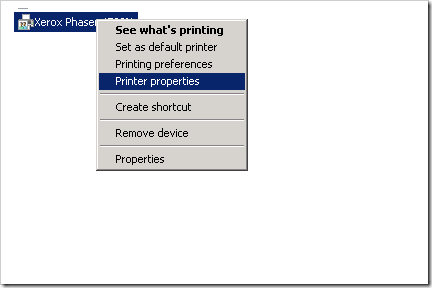 click on the Sharing tab, and then click on Change Sharing Options: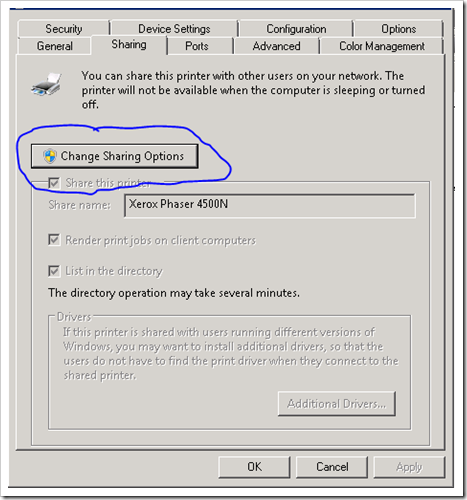 then click on Additional Drivers: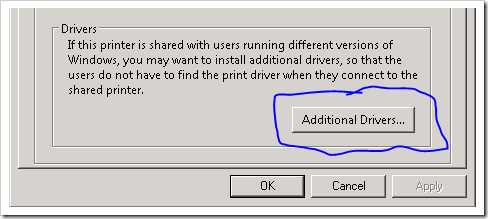 check the x64 checkbox and then click on OK: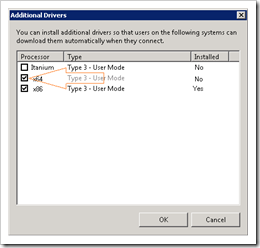 the Install printer drivers window will come up. browse to where you downloaded the drivers from the vendor website. click on OK and the drivers should get installed. now the x64 driver should show up as installed.. and people should be able to print from that printer from 64-bit operating systems now.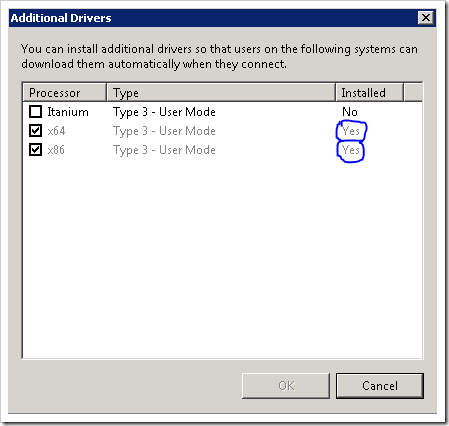 Was this helpful?
0 people found this helpful
More Windows Server 2003 Tutorials