20 Tutorials

Updated 05/06/23
Linux
Linux is a Unix like operating system kernel developed by Linus Torvalds in 1991. The Linux kernel is used in a huge range of electronic devices including computers, phones, embedded systems, home appliances, etc.
Why is it called GNU/Linux sometimes?
It's a long story, but unless you are a kernel developer you don't interact with the Linux kernel directly every day. A kernel cannot run by itself, it needs programs and applications. The story goes that Richard Stallman, a pioneer of the free software movement in the 80s was trying to build a free ( free as in freedom ) operating system, and by the early 90s he had all the programs and applications he needed to complete the operating system, he was just lacking a kernel. When Linus Torvalds released his kernel in 1991, it was chosen as the GNU kernel and thus the GNU operating system was completed. The combination of GNU and Linux is what we call today a Linux Distribution. Many programs we use in a Linux distribution were built by GNU so to give credit to Richard Stallman many people call Linux GNU/Linux. Debian one of the first Linux distributions that came out of this duo, still refer to their Linux distribution GNU/Linux. It is important to note that Richard Stallman tried to create his own kernel called GNU Hurd but he never was able to make it stable enough to include it in the GNU operating system, so Linux was chosen instead.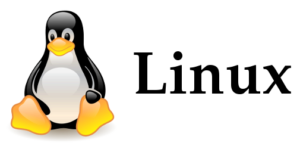 Why isn't Linux popular?
Linux is the most popular operating system in the world, people just don't see it. Linux is like the air, is here and everywhere but people don't see it and don't talk about it. Many people haven't even heard of the word Linux in their life even though they use an Android device every day. 95% of all web servers powering the Internet today are using Linux, NASA uses Linux to launch rockets into space, the international space station use Linux for their computing, etc. 82% of all smartphones in the world are powered by Android which uses Linux for its kernel, and most likely the fridge and microwave you use in your kitchen every day are powered by a Linux based firmware. People that claim that Linux is not popular are probably referring to Linux popularity in the desktop market dominated by Windows and Mac OS, and they are correct, Linux has never been popular in the desktop market. as of now the Linux desktop market share is about 2%. Why Linux has never been popular in the desktop market is up for debate, but the fact that nobody owns Linux has made it difficult to market the operating system to the general masses.
What are the best Linux distributions to run on a laptop or desktop?
What are the best Linux distributions to run on a server?
In this page, you will find many tutorials based on Linux and applications that use Linux as their preferred operating system.