Installing Hyper-V 2008 Server ISO Image From a USB Drive
Hyper-V 2008 R2 is 1.50 GB big, so it cannot be burned to a CD-RW media. the media needs to be either DVD-RW or a USB flash drive with 2 GB of free space or more. I know the DVD media is widely used for Hyper-V installations, but I find the installation from a USB drive to be quicker. so if want to save some time installing Hyper-V here is a 10 minutes procedure on how to make a USB drive bootable with Hyper-V 2008 R2.
In this tutorial I assume you are using Windows 7 and you have a USB thumb drive with 2 GB of capacity ore more. also, the USB drive needs to be formatted so make sure you don't destroy important data in the process.
let's get started.
Run CMD.EXE as administrator:

at the command prompt type Diskpart:

then type List disk

your USB drive is Disk 1
type Select Disk 1

then type Clean

then type Create partition primary

then format the drive with this command :  format fs=fat32 quick

then type Active

type exit.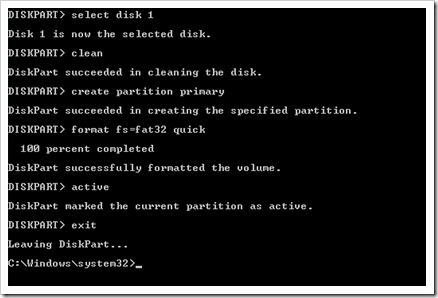 now extract the ISO image using an extractor tool like WinRar, and  copy the content of Hyper-V server to the USB drive we just prepared above.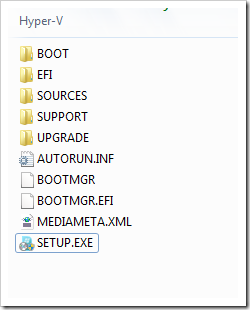 after you copy the server content, boot the computer from the USB drive. the windows 2008 installation setup should start.
Was this helpful?
4 people found this helpful
More Hyper-V Tutorials