Out Of Office In Exchange 2010
out of office gets a new feature in Exchange 2010. in Exchange 2010 you can setup out of office automatic replies for Internal people ( within the company ) and for contacts outside the company. quite handy when you have many clients, and want to write a custom out of the office message for coworkers, and clients outside the company. setting Out Of Office automatic replies is easy, either from the Outlook client or Outlook Web Access ( OWA )
To setup out of office replies from Outlook 2010 click on File and the click on info and then click on Automatic replies: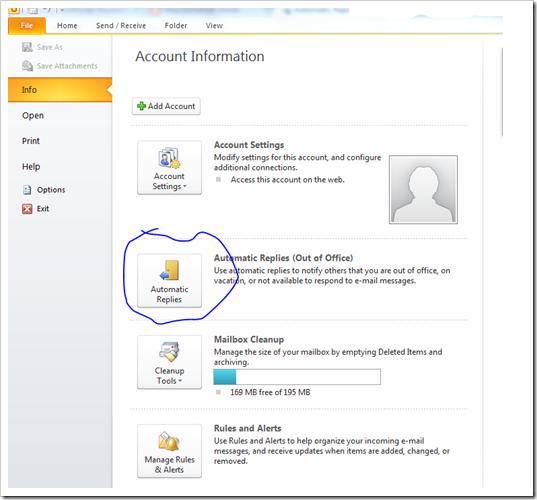 the automatic replies box will come up. choose Send automatic replies and then put the message you want to send out to internal staff, and outside contacts: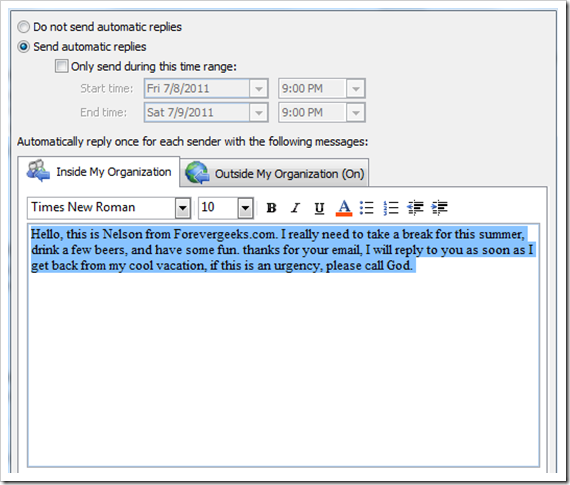 there you have it, a useful feature in exchange 2010 for people with a lot of external clients in an organization.
Was this helpful?
0 people found this helpful
More Exchange 2010 Tutorials