Build Your Own Social Networking Website with Joomla
Mark Zuckerberg became an instant millionaire by building Facebook, and if you have a unique idea on how to build a successful social website you can be the next millionaire too. there are many free and cheap social engine applications you can use to start building your online social site. in this post I will summarize some of the social engines I've used and those I am familiar with.
Joomla is one of my favorites CMS engines, it can be used to build almost anything on the web including social sites. my favorite Joomla social component is jomsocial.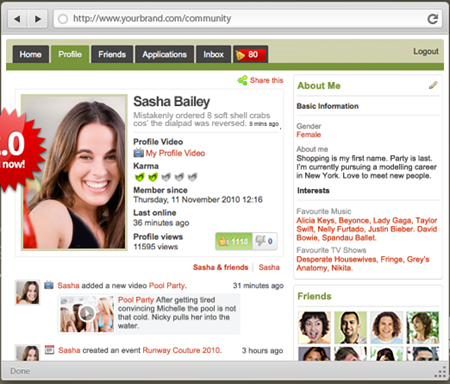 Key Features of Joomscial are:
Comments & Walls
Custom Profile Fields
Groups
Invitation Engine
Moderation, Privacy & Private Messaging
Photo Sharing
Points/Karma/Levels
Video Sharing & Photo Tagging
Events
Jomsocial is very Web 2.0 looking, and it does not require to know any programming language to set it up. though it will help if you are familiar with PHP and CSS to make customizations on the templates.
Jomsocial professional license cost $150 with one year support and updates.
Community Builder
community builder is not as good looking as jomsocial but is the oldest joomla social component and its completely free.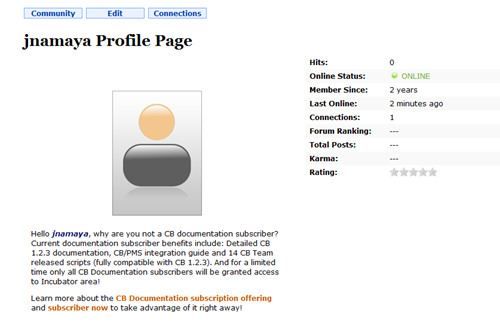 main community builder features are:
Works natively with all flavors of Joomla and Mambo
Extended registration – add more fields to registration application, approval workflow via front -end moderation, add captcha for spam protection, real-time (ajax) email address checking, unique username (ajax) checking. Choose one of four available workflows.
Field types supported: text, text area, single checkbox, multi-checkbox, radio, editor area, image, file, ajax text, rating field, integer field and delimiter field. Additional field types can be created and installed as CB plugins
CB login module that displays member image, link to profile, private message integration, captcha integration, etc.
CB Moderation module to present front-end moderation actions for CB Moderators
CB Online module to display online members (also works with Joomla online module)
CB Content module that displays CB menu items, CB Fields and CB Tabs in a module position.
Create unlimited user lists to display specific data for each member. Sort and filter lists as needed. Create specific list menu item. Select which CMS group members should be candidates for user list. Specify if user list is searchable or not. Dynamic user lists transform themselves based on viewer (e.g., show all members that live in the same country as viewer).
Enable profile image uploading and front-end moderation (via CB Workflow module) or allow avatar selection from given gallery avatar items
Enable connections feature to permit members to connect to each other with or without approvals (configurable)
Extend CB profile with CB plugins. Built-in plugins include PMS integration (e.g., uddeIM), forum integration (e.g., Kunena), article integration and newsletter integration (Yanc). CB Team released plugins include: captcha, autowelcome, gallery, profilebook (with blog and wall), privacy plugin.
All front-end elements are language ready and can be modified or translated as needed.
there is a lot of support for community builder in joomla community, because it is the oldest social components for joomla.
community builder is completely free download.
Anahita
another social component for joomla I been following its development for awhile is Anahita.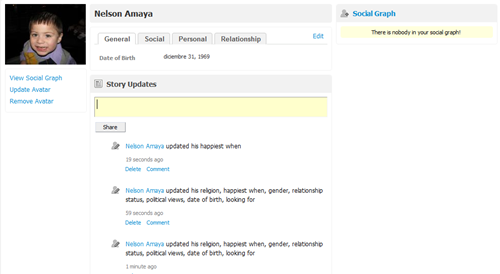 Anahita is still in Alpha stage, and cannot be used for production yet, but even in the alpha stage looks good. clean, fast and simple.
Was this helpful?
2 people found this helpful
More Joomla Tutorials